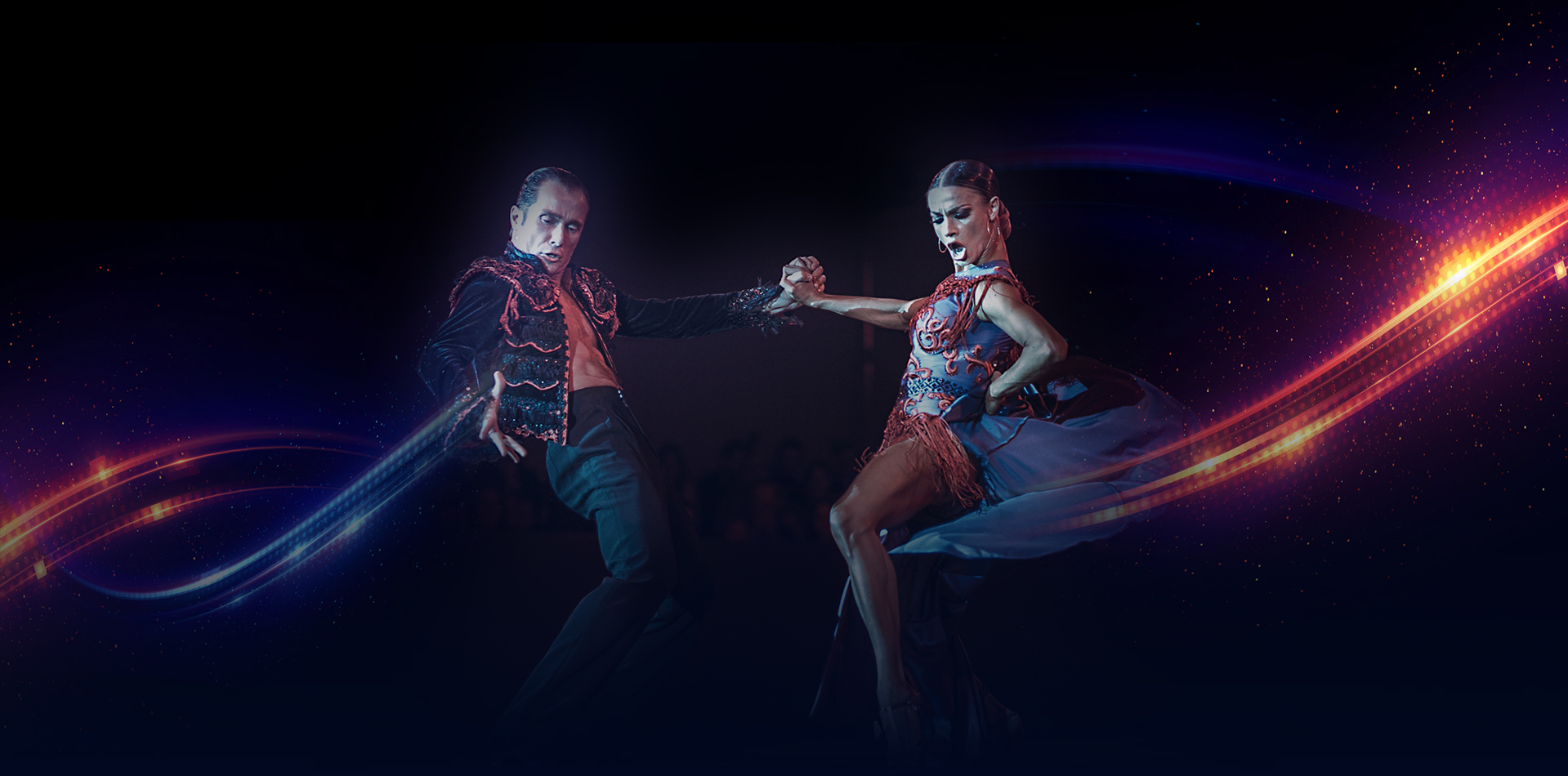 Making the World Your Dance Studio
The World's first live and interactive instructional dance app brought to you by the
10-time undefeated World Champions

Interactive Classes
Participate in interactive live and pre-recorded classes, receive daily tips and much more.

Learn From World Champions
All content and every class brought to you by the absolute best in the World.

Dance Anytime Anywhere
No matter where you are, no matter what you're doing you're always a click away from your dance studio.
The KOROS App – Your Perfect Dance Partner.
In the past, between all the flights and competitions, we found it frustrating that we could only share our knowledge with a limited few due to constraints of the traditional form of teaching.
So our mission became simple. To create a platform that allows all dancers to have equal opportunities and have access to the very best dance information, no matter where they are.
We strongly believe KOROS will revolutionize the way dancing is taught and enable more dancers to reach their true potential.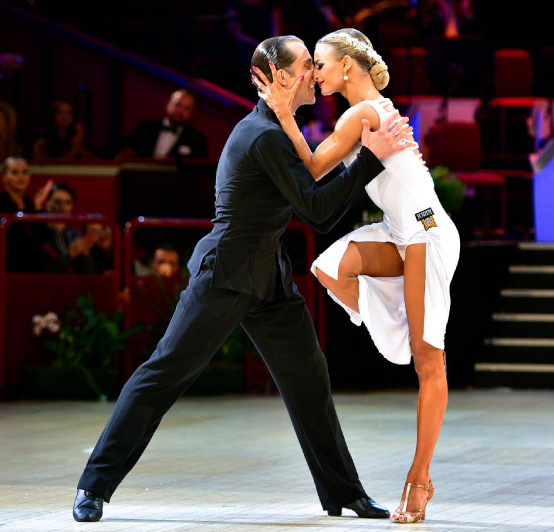 All of your dancing on all of your devices.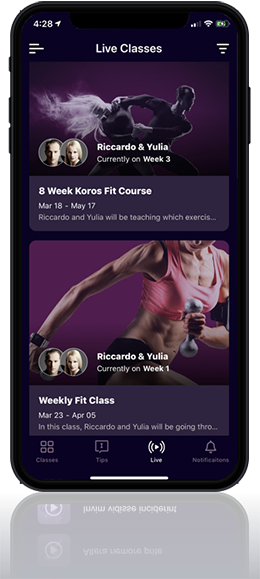 Live Classes
Participate in Live Interactive Classes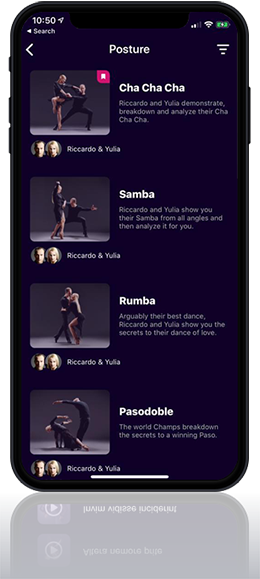 Classes
Take Recorded Classes from World Champions
What people are saying about
the KOROS App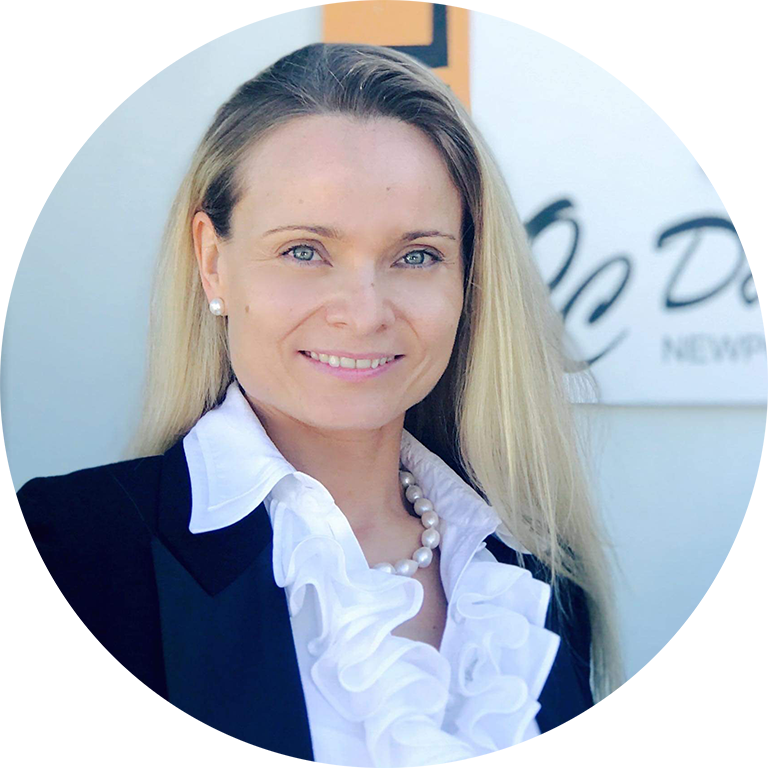 " It's going to feel like I'm actually in the studio with them. KOROS is the future of dance instruction. Period! "
Oksana Kalinuka
Owner of OC Dancing Ballroom Studio in Newport Beach California.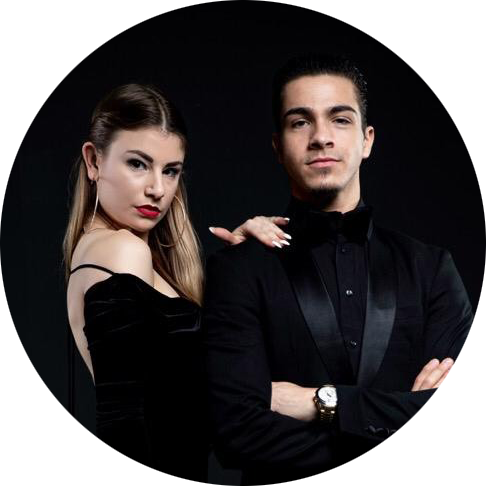 " We live so far away from our coaches it was almost impossible to train consistently, this made our progress very slow. But now, thanks to KOROS we can literally work with our coaches every single day, It's like our dance wishes have all been granted. We are so excited and can't wait to see the dramatic improvement in our performance."
Adam Hathazi and Morgana Lakatos-Hayward
Amateur Competitors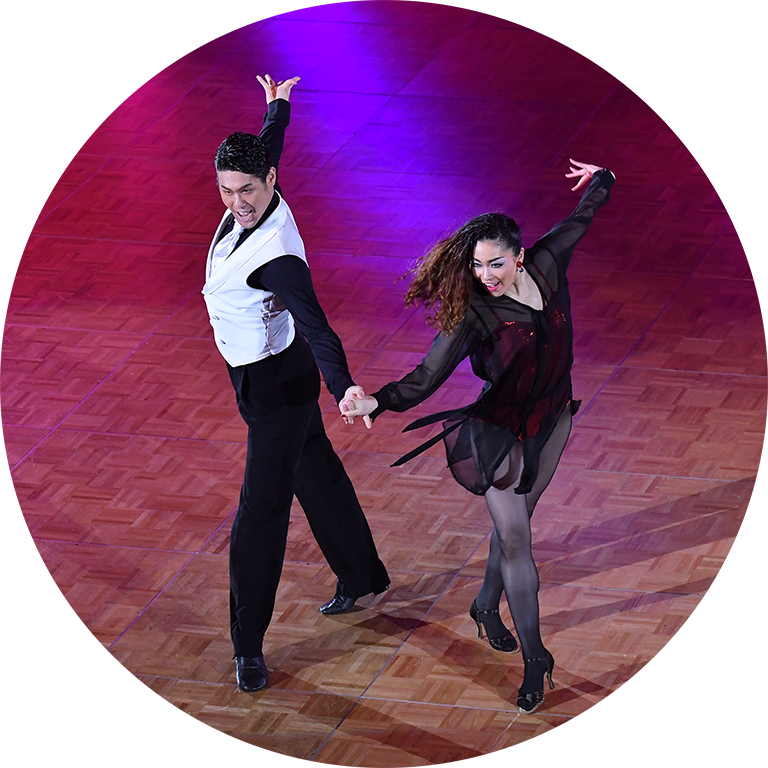 " We have dreamed for years to be able to train weekly or even daily with our idols Riccardo and Yulia and now thanks to KOROS it is a reality. It has given our dancing new inspiration. We are one step closer to our goals. "
Hayato Suzuki and Natsumi Takatsuji
Japanese Professional Latin Competitors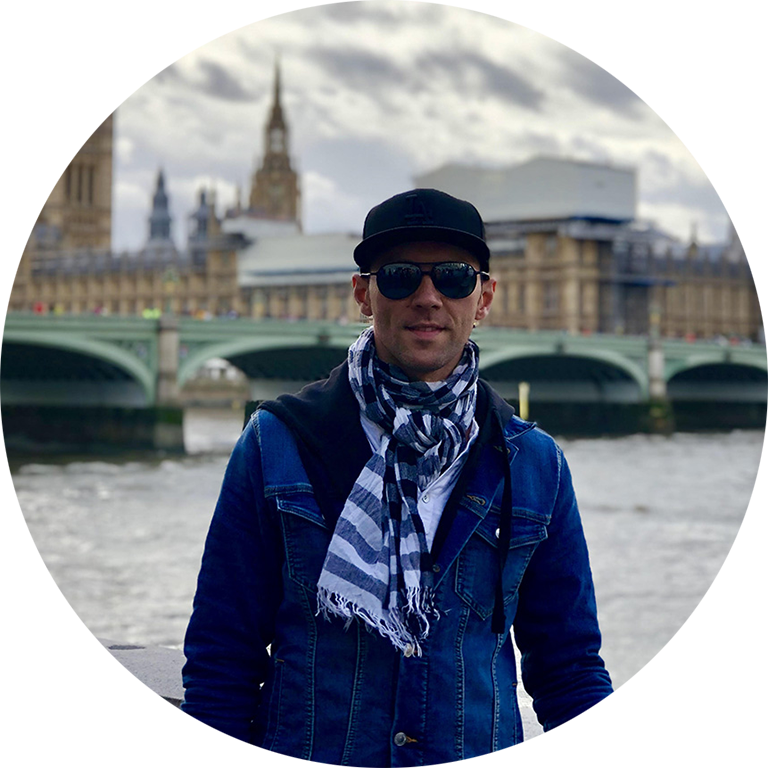 " It is hard to overestimate the breakthrough that KOROS will make in our dancing development, It is a complete game changer."
Maksim Kapitannikov
Professional Competitor in California

Enter your email to get the latest news from us.